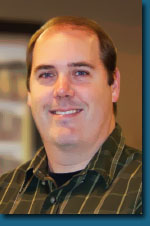 Welcome, my name is Scott Philipp and this is my website.
I created this website to offer some insight about myself and to provide a current list my of collected works and achievements. My hope is that through this site I can offer you a better understanding of myself and my accomplishments, as well as the traits and attributes that I believe make me a great candidate for a wide assortment of jobs and positions.
Professionally, I have a great interest in design of all kinds. I've always loved learning new things in the effort to create compositions that balance functionality and aesthetics to form a complete, exceptional package.
I recieved my Bachelor's Degree in Architecture from Washington State University in 2007. During my undergraduate education, I also took classes in other disciplines, including the Fine Arts and Computer Science. After graduating from WSU, I went on to the University of Idaho to complete my graduate education. In the summer of 2008, I graduated with my Masters Degree in Architecture.
In my personal life, I enjoy science, technology, and video games. I've always loved playing video games and in recent years I've been finding myself increasingly involved with various aspects of the gaming industry. Whether it's assisting owners and operators of arcade facilities, or helping my friend develop games for the Xbox Live Indie Games platform, I find myself loving every minute of it.
---
Please select the categories that you'd like to know more about from the top of this page or from the list below. If you have any questions, comments, or wish to contact me, please check the contact page.